Give Me Just A Few Hours And I'll Give You My Secret Blueprint To Creating A High Profit Blog In Any Profitable Niche You Want!
Now's your chance to uncover the little-known and rarely talked about strategies and tactics that allow every day people just like you to continually pull in more money per month than most do in an entire year!
Dear Future Blogging Superstar ,
I know that finding the perfect online business to start can cost you thousands upon thousands of dollars in
"research material"
(ebooks, video courses, software programs, etc) and hours and hours of your time.
I
used
to be in your exact same situation...
Wandering the Internet trying to find that
"thing"
that would make me boat loads of money only to find a bunch of garbage that
I've wasted my money and time
on.
I mean all you really want is something you can do and make a nice income so you can
give you and your family that sense of financial security.
Am I right?
I hear you screaming yes...
:)
So why does everyone make it so hard?
That I can't answer because what I'm about to hand over to you is so easy and simple to use to
start creating that income you've been dreaming of...
What's It Going To Be Like When You're Making That Dream Online Income?
Imagine if
30 days from right now
you had a nice little business all setup and running that was making you some money...
You have customers that were
paying
you for products you
didn't
even create...
You don't have to work 18 hours a day just to make enough money to
pay the bills...
You can finally pay your bills off, and do the things in life that you
REALLY
want to do...
Wouldn't that be awesome?
It would be more than awesome, and if you follow what I teach you then you wont be imagining any longer...
This WILL be your reality!
Why In The World Should I Listen To You?
Now before I dive in here and tell you all about this system I have developed for you I want to first tell you why you should listen to me...
When it comes to creating an online income I've done it in about
70 different ways!
I've made money with my own online business by selling digital products, providing business coaching, creating different websites that people pay me to use, and on and on and on!
Since 2004 I've made millions, and have
taught thousands how to create their own online incomes
, and now I want to do the same thing for you...
Are you ready to let me take you by the hand and change your life?
Then let me introduce you to the...
Blog Profits Masterclass Coaching Program
In this coaching program I'm going to show you exactly how to pick the perfect niche to create a blog in and make as much money as possible from those in that niche!
It doesn't matter if...
You currently have no blog...

You have no list...

You have no techy skills...

You have no idea how to sell anything...
I'm going to teach you everything you need to know to create, setup, and run a wildly profitable blog that people will come back to over and over and make you money in many different ways!
Here's exactly what you'll learn in this coaching program...
My exact system for finding a
PROFITABLE
niche that had ready to go products in it ready for you to start making money with. This is going to save you a ton of time
and
get you straight to the money!
Step-by-step video tutorials showing you how to get a domain name, hosting,
AND
how to setup the foundation of your blog so it makes you the most money!
How to find products to promote from your blog that will actually have people
BUYING
. If you don't pick the right products to promote from your blog you'll never make any money, so this is a
VITAL
process!
My recipes for creating content that your readers will love and come back for over and over again! Content IS king and when you create good content that leads people to your affiliate link you'll have them clicking and buying!
CHA-CHING!
How to use your blog to automatically build your list. The money
IS
in the list, and I'll show you how to use your blog to build your list and how to automatically feed them your content to get them
buying through your affiliate links!
And of course TRAFFIC!
If you can't get people to your blog you'll never make any money so I'm covering several different free and paid methods that will allow you to start getting traffic to your blog in as little as just a couple of hours!
And
so so so
much more!
Are You Finally Really Ready For An Amazing Online Income?
Just think about this for a minute... Where will you be in 30 days from now? 60 days from now? 1 year from now?
Will you still be struggling to create your own
REAL
online business?
Will you still be buying this and that trying to find that "
magic pill"
to make you a zillion dollars?
Or will you be enjoying the exhilarating feeling of have your own online business that makes you money hand over fist so you can
live that life you WANT to live
instead of the one you're being MADE to live?
Make the commitment right now to finally be successful!
Just click on the order now button below and grab instant access to the
Blog Profits Masterclass Coaching Program
...
As soon as you purchase you'll get instant access, be able to go through the entire coaching program, and then be able to start building that business that's going to give you that dream income.
Get started right now...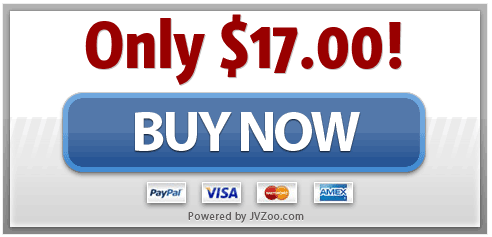 To your success!
Randall Hall